17/04/19 21:54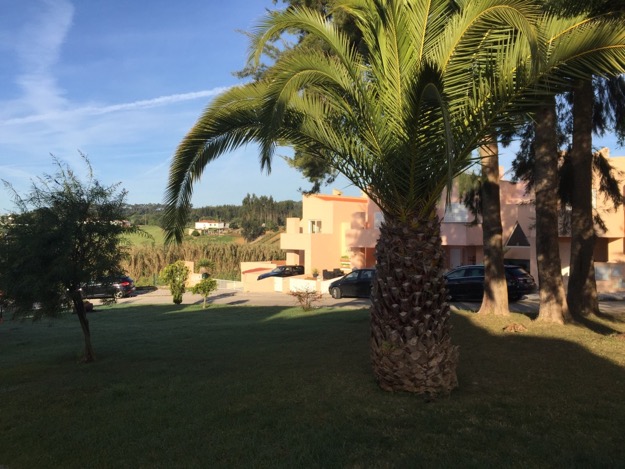 The neighbourhood of Pinhal, where my house is located.
I am in the middle of my Portugal's home visit, and I am enjoying it tremendously, even if, this time around, nobody is with me, and most of my time, I am spending on my own.


The visit to the country is special, as we are now in the middle of 'Holy Week', or
Semana Santa',
as it is called here, which gives me a chance to learn some Easter related customs of Portugal. It seems that tomorrow (Thursday) and a day after tomorrow (Friday), there will be some very interesting religious festivals.

As Portugal is paralysed by the strikes of the truck drivers carrying fuel, there are severe shortages of fuel all of the country. Lack of availability of fuel, made me skip some of my plans of travelling within the country, and I decided to spend my time in Obidos and in villages around, so that I can make sure that I have enough diesel to be able to return to the Lisbon Airport on Sunday. Oddly, I am enjoying the change of plans. Obidos, Caldas da Rainha and villages around are extremely pretty, and it is wonderful to walk around and getting to know them more profoundly. Walking around slowly gives you a chance to talk to people. Portuguese appear to be very friendly and chatty, and I get very enthusiastic comments from people, each time, I make attempts of communicating in their language.

It is only 4 more days left until my return to work to Bangkok. While, I am a bit sad to be leaving so soon, I am thrilled to know that I will be coming back soon. On top of that, when I am here next time, I will be coming with Mum and Tahir!

Finally, I am preparing some pictures that I will post online soon. I hope that you will have a chance to see the images and enjoy them as much as I do.
09/04/19 14:49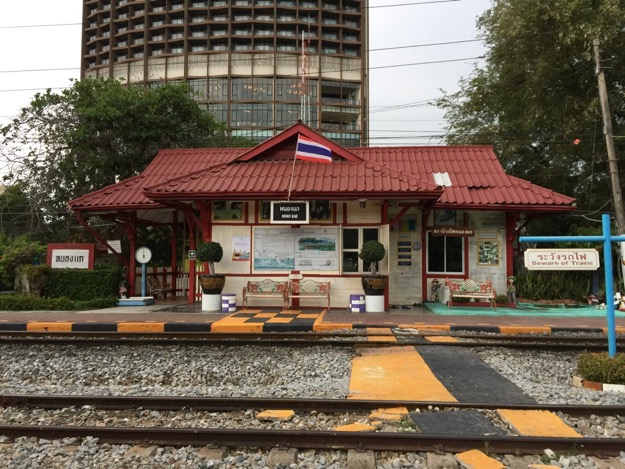 Hua Hin's local train station.
It is a week of festivities coming. While Thailand is gearing up for possibly its most important holiday of the year, the Songkran (Thai/Buddhist New Year), the Christians are getting ready for Easter celebrations. One can feel the holidays coming everywhere. Most of my Thai colleagues have either already taken their days off, or are about to do that in coming days, so that they can travel to visit their families or friends. Also the foreigners in the country are planning their time off. Most of the people planning a seaside trip, or a short break outside of the country.

I have decided for a slightly different approach. I took a Monday off, and decided to travel to Hua Hin, outside of Bangkok, last weekend. I had a wonderful and quiet three days at the coast. Walking on the beach, admiring nature, and visiting street markets. Very relaxing time indeed (
you can find some pictures from the trip in this gallery
)!

I will still be travelling more though. This Saturday morning, I am setting off for a trip to Europe. I will first visit Brussels and spend some free time there with friends, and then off to Lisbon and Obidos! So much looking forward to that. The best part is that I actually do not have lots of plans with regard to Portugal. I will just take it easy and take things as they come along. All in all, the strategy is to enjoy the moment, eat good food and sleep a lot!

Before making it to Europe, there is some humanitarian stress that I follow up on in Iran. Some of you may have heard that the country is hit by very serious floods. Many people have lost their lives, and the destruction is immense. We still need to comprehend the detailed extent of the disaster, but we are already trying to team up with our partners and
roll out a humanitarian response in the affected areas
. It seems that many of the EU countries will also support the victims in their own capacity too, which is so important in the first hours after the calamity - when the needs are greatest and the most severe.

I will be updating you on how things go with the work soon. Until that happens, passing to all of you best regards.
03/04/19 15:35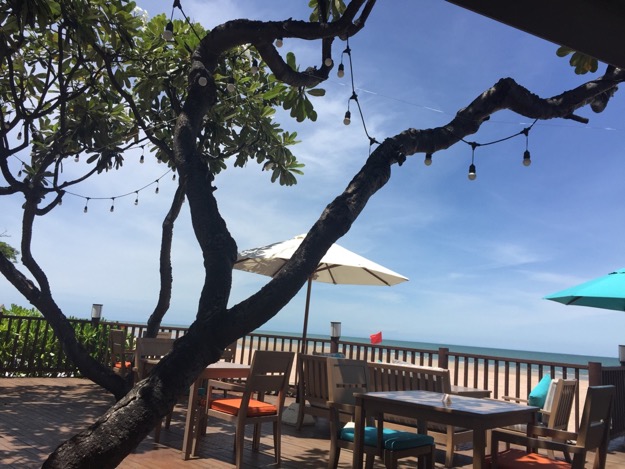 During my last visit to Hua His at the end of 2017


This weekend is, unexpectedly, longer! The coming Monday is off, so together with friends, we are planning to travel to the seaside, and visit Hua Hin! This is, likely to be, one on my last trips to the Thai coast, given that I am leaving the country soon. I am really excited to be going. It is unbearably hot in the city, and I will appreciate and enjoy the cooler breeze from the ocean.

And some updates from Tahir in Canada. We have the news that Tahir is likely to finally receive his first Canadian 'travel document', not a passport of Canada yet, but a document that looks like a passport and is called 'Certificate of Identity'. A booklet that essentially confirms that you have a right to live in Canada permanently and allows you to travel out of the country for holidays. Once he has this document sorted, we will be able to plan Tahir's visits to Europe, and possibly later to Panama too! Exciting times, as he starts enjoying more and more rights, after years of misery of a refugee life!