27/01/20 19:55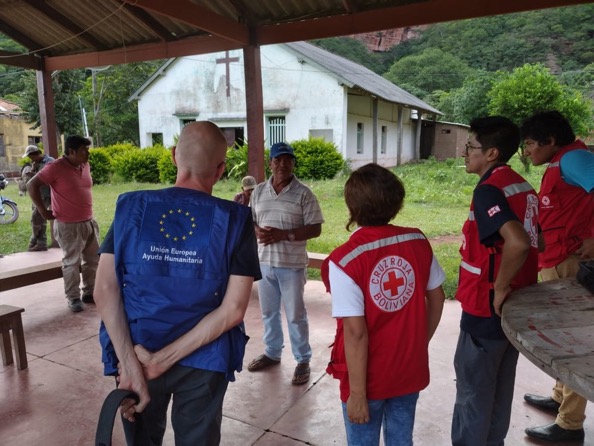 Robore, Bolivia, January 2020


The trip from Santa Cruz to Panama City was exhausting, though thankfully, trouble free. I landed in Panama on Friday at 5:50 in the morning, and got home to have some coffee, and catch up with resting. I was so tired that I managed to sleep 10 hours straight!

The rest of the weekend was a very pleasant relaxation. Reading, studying, watching movies… Stress free and fun.

Today at work however, I was busy. I tried to prepare and deliver my debriefings from the trips to Ecuador and Bolivia to my colleagues in Panama and Brussels. There is so many things and learnings to follow-up from the trip. We definitely need to get better and wiser on how we get ready to disasters and how we cooperate with our partners. Comparisons are rarely fair and just, but in general the capacity of local organisations (governmental and non-governmental) in most of Asian countries was so much stronger. I guess overwhelming corruption, perhaps lack of resources, and perhaps the attitude that things will get sorted out somehow, anyway may be contributing to the shockingly low level of being ready for disasters. This is worrying, as Latin America is prone to earthquakes, volcano eruptions, tsunamis, not to mention droughts, hurricanes or floods. When adding social unrest, and humanitarian issues deriving from migration or local conflicts which seem to be a reality in most of the countries around then you will understand my concerns.

In the same time, I am under no illusion that we are able to change any of the above… but then, as an international organisation with funds and lots of experience, we do have a role to play, however small (but hopefully, useful). We need to challenge ourselves better, and think through what we can do better to trigger some changes for the most vulnerable communities. My debriefings to colleagues are meant to provide some food for thought… Let's see how it goes.

As I am dealing with the lessons learnt from the trip to Bolivia and Ecuador, I am also preparing for my visit to Brazil next week. I may have mentioned to you, I would be going to visit Sao Paulo, Curitiba and Brasilia to visit projects of UNHCR and Caritas, supporting Venezuelan refugees in the mentioned cities. Although, I am very excited to be travelling, I am also a bit worried that the scale of the problems of the refugees will be overwhelming, and thus somehow detrimental. Let's see how things go.

On another note, I am very excited to be supporting my mother in her trip to Jerusalem. Together with her friend, they are travelling there tomorrow night. It has always been a dream for her to go there, and I am excited to be briefing her a bit on how to prepare, so that they really have a great time while in that magnificent city.