Happy times in Obidos
17/04/19 22:54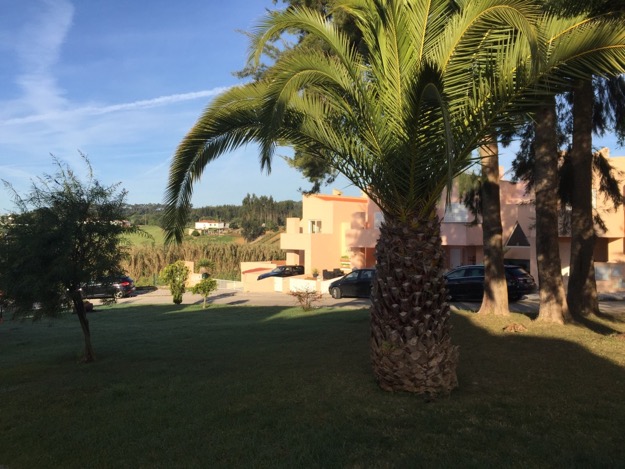 The neighbourhood of Pinhal, where my house is located
I am in the middle of my Portugal's home visit, and I am enjoying it tremendously, even if, this time around, nobody is with me, and most of my time, I am spending on my own.


The visit to the country is special, as we are now in the middle of 'Holy Week', or Semana Santa', as it is called here, which gives me a chance to learn some Easter related customs of Portugal. It seems that tomorrow (Thursday) and a day after tomorrow (Friday), there will be some very interesting religious festivals.

As Portugal is paralysed by the strikes of the truck drivers carrying fuel, there are severe shortages of fuel all of the country. Lack of availability of fuel, made me skip some of my plans of travelling within the country, and I decided to spend my time in Obidos and in villages around, so that I can make sure that I have enough diesel to be able to return to the Lisbon Airport on Sunday. Oddly, I am enjoying the change of plans. Obidos, Caldas da Rainha and villages around are extremely pretty, and it is wonderful to walk around and getting to know them more profoundly. Walking around slowly gives you a chance to talk to people. Portuguese appear to be very friendly and chatty, and I get very enthusiastic comments from people, each time, I make attempts of communicating in their language.

It is only 4 more days left until my return to work to Bangkok. While, I am a bit sad to be leaving so soon, I am thrilled to know that I will be coming back soon. On top of that, when I am here next time, I will be coming with Mum and Tahir!

Finally, I am preparing some pictures that I will post online soon. I hope that you will have a chance to see the images and enjoy them as much as I do.