The climate change seems so real.
25/04/19 13:37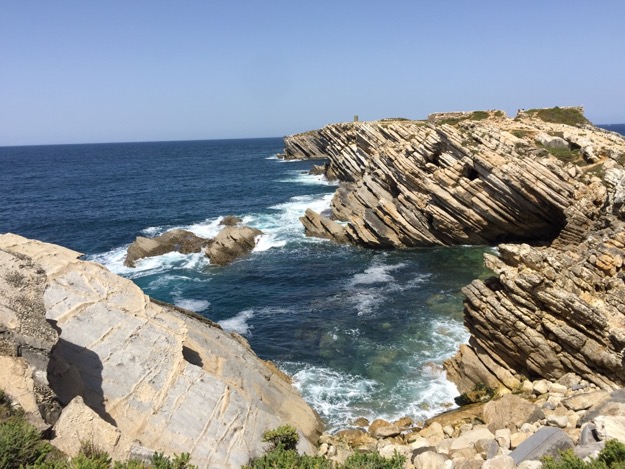 The Atlantic Coast, Baleal, Portugal
As I have already reported to you in my previous posts, I had a wonderful and restful time in Portugal. I managed to relax, visit some of my favourite sites, discover new ones, and deal with the administration duties that I have as a resident of the country.


Europe spilt me with a wonderful weather. There was enough sunshine to make you happy, but there was some rain too, which made things fresh and green.
The mixture of beautiful surroundings and pleasant weather nearly made me believe that I was in paradise…
Nice and welcoming distraction for a week.

But then Bangkok welcomed me with hellish heat. It is unimaginably hot that one cannot function normally. Okay, heat is not unusual in Thailand, but even my Thai colleagues and friends complain and underline that things are really bad this year. Today, when I was walking to the office, at 8:30 in the morning, the temperature already reached 36 degrees Celsius… Imagine the middle of the day. It is actually scary and extremely concerning. I even do not know how on earth, we will be able to sort our planet out? It is even possible, or shall we prepare for gloom and misery?

I will be travelling to Belgium and Austria next week. The trip will be related to my work. While in Brussels, I will participate in some meetings, and then in Austria, I will be undergoing a training for the civil protection teams of the EU countries - the teams that are in the frontline to response to the disasters, such as earthquakes, floods, volcano eruptions, etc., when they strike. The idea behind is to make sure that all teams, even if from various countries, are able to follow same standards, when they work and respond together. As usual, I will document the experience, and tell you all about it, when it finishes.