23/12/20 09:21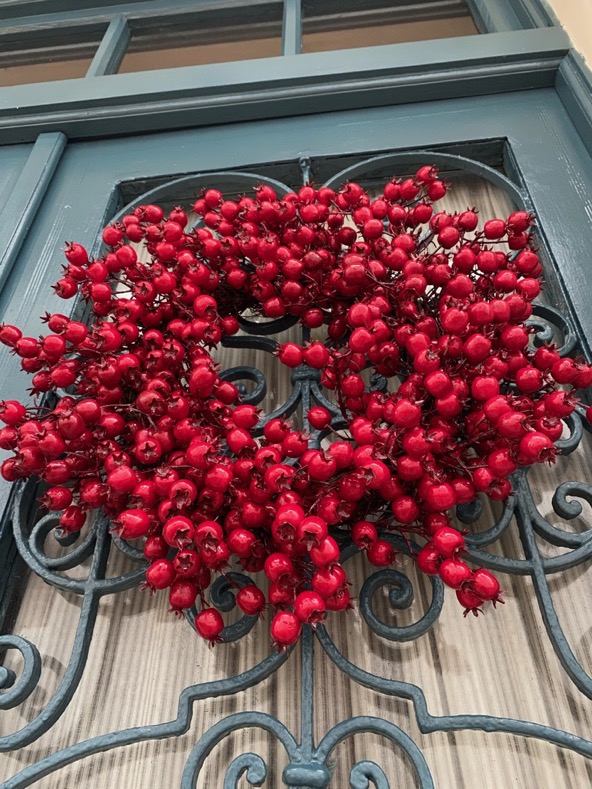 Casco Viejo, Panama City, Panama, December 2020
Here comes my end of year message:



Dearest All,

It has not been a good year to most of us. There is little doubt about it. We all have had some extraordinary challenges on various levels, which I am guessing we may not have been prepared to… whether it is our own health, health of people that we care for, economic downfalls, job insecurities, worries about what the future may bring, adjusting to a completely different lifestyle, or the way we actually work. I have had my own shares of COVID related challenges. I recognise however that I am one of the privileged people and even if I may have needed to confront some fears and concerns, at the end of the day, I have no right of complaint. I have loving family and friends who support me, an amazing employer, a health insurance that takes care of my potential health malfunctions. So I will not whinge about what has been bothering me but will instead try focusing on other involvements of the passing year.

Like to most of us, also to me, the year 2020 has been marked with confinement, teleworking from home and relative lack of mobility. In fact, during six months (as of March), I essentially stayed at home and would only move out three times a week for up to two hours to visit my local grocery. As of September, I started venturing out a bit and in October I even managed to get out of the country, but I will mention this later.

Being stuck at home forced me to reorganise my life dramatically and focus on issues within my vicinities in Panama. While not working, I tried to motivate myself to stay mentally fit by engaging myself in some personal projects. One of the activities that became my favourite was reading in Spanish. I read whatever came to my hands… reports, articles from Panamanian newspapers, criminal books, equipment manuals (
😉
)… essentially everything that came to my hands, with an objective of understanding each and every word, all idiomatic expressions. In the process of it, I became a real pain to all friends, who use Spanish as their first language. I remember calling them, sometimes at the most inappropriate time, demanding Spanish language tutoring and explanations.

You may also remember that I also engaged myself with a small project, aiming at supporting refugees and migrant workers living in Panama. Panama is home to thousands of migrants from near and afar, who come here in search of safety and better economic opportunities. However with its own share of severe poverty and inequalities, when the pandemic hit the country, it is these poor migrants that became the biggest victims of the social and economic fallout, not only because they lost jobs and incomes, but also because more often than not, they were not entitled to any official help from the state (given their status). Also, closing borders, and frequently the situation in their home countries would not allow them for an option of 'getting back home'. Engaging in trying to find solutions for 10 migrant families (from Venezuela, Colombia, Nicaragua, Cuba and Dominican Republic) brought me lots of joy, as it allowed me to develop amazing friendships. The relationship that I established with my new acquittances also helped me getting some additional insights into inequalities, urban poverty but also at how people cope and try keeping happy despite odds. Very humbling and very lucky to be allowed to be a part of it! This engagement would have not been possible without your help! It goes without saying that I am in awe when I think of your in-kind donations, financial contributions and moral support. Together, since April until today, we have succeeded in channelling well over 15,000 USD to those who needed paying their rent, buy food, medicines, nappies for children, etc. Thank you for that!

While the pandemic kept me at home in Panama for an extensive period of time, prior to this in February, I travelled to Brazil and Argentina. Both trips were part of my professional engagement with humanitarian interventions in these two countries. The trip to Brazil related supporting Venezuelan asylum seekers and refugees in Sao Paulo, Curitiba and Brasilia; whereas the trip to Argentina was triggered by the drought in the Province of Salta in the northern part of the country (mainly affecting the semi-nomadic indigenous communities). As I referred to these trips in my previous messages, I will refrain from repeating myself, I would just mention that the knowledge gained during the visits helped us in channelling support to organisation working in alleviating some of the human suffering of the groups that I had mentioned about. As it often happens, the travels gave me an opportunity to have some glimpses and experiences of architecture, local cuisine, culture and habits – something that I always cherish and appreciate.

My post-lockdown trips included a trip to Europe (Spain, Poland and Germany), during which I visited my Mum, family and friends. Even though the trip was marked with taking lots of COVID related precautions, it turned out to be really relaxing. I loved re-connecting with people, long walks, bike trips, beaches of the Baltic Sea, golden autumn colours…

Finally, beginning of November was marked by major catastrophes that hit the countries of Central America. Within the period of three weeks, the two powerful hurricanes of Eta and Iota essentially ravished much of Honduras, Guatemala, Nicaragua as well as some other countries in the region, leaving thousands with destroyed lives, livelihoods, homes, and communities without access to food, water, electricity, telecommunication, transport or access to health. In an attempt to bring some relief to the situation, I was deployed to Honduras, where I spent nearly three weeks visiting affected towns and villages in northern and north-western parts of the country. The destruction I witnessed was astounding but despite that, there was so little that the world was doing to help out. Much less to what I am used to during similar disasters that I know from other parts of the world. It may be that organisations and countries are all engaged in dealing with humanitarian consequences of COVID-19 in their own yard? Perhaps it is because we are challenged by multiple large scale disasters in the same time (as Central America was hit, it was also the Philippines that was ravaged by its own mega cyclones too)?

To finish off, for those interested in following the progress of Tahir, I should only add that he is well and healthy. He continues living in Toronto, and is happy. Luckily, Canada seems to be managing the pandemic rather well, and Tahir's life was not affected as badly as one could have feared. He managed to retain his job, and he is healthy. His 2020 success is that he obtained his full driving licence and now is a proud owner of his first vehicle – which also increases his ability to carry out various extra jobs and enrol in professional training. I genuinely hope that I will be able to meet him soon, but it remains to be seen whether it is going to be Canada, Panama or Europe.

So friends, please accept my best wishes of Merry Christmas, if you celebrate. Then to all of you, regardless of whether Christmas is your thing or not, I hope that you will be able to rest a bit and do stuff that makes you happy with people that you love and care for (even if only virtually).

2021 is clearly set to be another challenging year (let's accept it), but against the odds, I hope that you will all manage to find your inspirations throughout. Let small and big moments that will mark your lives become the source of your strength, satisfaction and true happiness. Happy New Year!

Sending lots of love,
Roman

PS. And below links to photo journals of 2020:

Panama in 2020:
https://photos.app.goo.gl/BEZtVNv5yMYu1i6V8

The trip to Brazil:
https://photos.app.goo.gl/LyNMxinanu1sYBcM8

The trip to Argentina:
https://photos.app.goo.gl/PpHyqPViPkFN9565A

My trip to Europe (Spain):
https://photos.app.goo.gl/c5pc557WmNisC5q58

My trip to Europe (Krakow):
https://photos.app.goo.gl/SimFgUe7CTU3cpHr7

My trip to Europe (Poland and Germany):
https://photos.app.goo.gl/LD17g1u443Tti4a69

Emergency mission to Honduras:
https://photos.app.goo.gl/vArCS77Pr1iSh42o7