02/04/22 09:05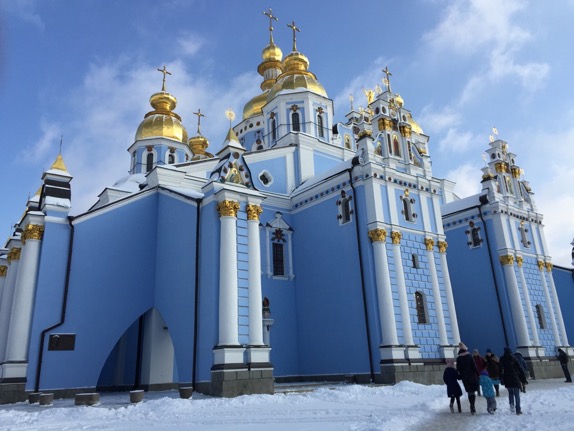 Kyiv, Ukraine, January 2019



It is going to be an interesting month, as it seems. Both when it comes to political excitement, but also in my personal and professional life.

First of all, tomorrow we will be having elections in Hungary. From my perspective, the predictions are gloomy. The pools suggest that the present regime will win again, and as you can imagine, this does not make me happy. There is literally nothing I like about the present government rulling Hungary, and the gloom may continue for years to come. The only potentially good news (however small) is that the regime may lose its constitutional majority in the Hungarian parliament. If that happens, it will somehow limit the destruction of Hungary's democracy. Things to be followed, definitely!

Then we are heading for presidential elections in France. Needless to say, it is worrying that the far-right Le Pen is closing a gap with Macron. I am not fan of Macron, but really hoping, he will be able to defeat Le Pen at the end. I even do not dare thinking what would France and Europe look like, if the people of Le Pen took power. Grrrr… Will be watching it too.

Perhaps, the most important the political development related to invasion of Russia on Ukraine. The peace negotiations in Istanbul are not bringing results yet, and the military aggression on Ukraine continues, causing unimaginable suffering of people.

Talking of wars, I wonder what to take with the recent announcement of Saudi Arabia claiming that it would stop its war on Yemen. I am not an expert on the situation of Yemen, so do not really know how to take it, but I am wondering whether it may be good news?

Closer to where I am, sadly we see the further deterioration of the freedoms in Nicaragua. The people of this poor country seem to be more oppressed than ever. I am reading however that things are reaching its momentum, and some hope that the oppression is so bad now that it just needs to get better.

On a positive note, a new government is taking over the power. We will need to watch what happens in the country, but the signs are that the new administration will try introducing policies that are a little more friendly towards refugees. Chile, with close to 1 million Venezuelans within its borders desperately needs to reform its policies towards migrants to avoid the further deterioration of the ongoing humanitarian crisis. The task of reforms will be tough, as the parliament is not necessarily controlled by powers which are 'migrant-friendly' though. Definitely will be observing Chile.

In my private and professional life, I am now dealing with closing my mission to Argentina and Paraguay and preparing my recommendations on how we could potentially engage in work with indigenous communities in Gran Chaco. The sources of poverty there are so complex and difficult to address. I have no illusion that whatever we choose to do is not going to bring the large-scale change, however I hope that the little resources that we may have will contribute a small piece to the overall positive change.

I am now preparing to leave for Europe. In a week, I am taking my flight to Amsterdam and then to Krakow. The plan is to spend some free time with Mum and family in Nowy Sacz (or somewhere in close vicinity in Europe) over Easter. It will also be time to recharge batteries, so that I can move on to my next step: supporting our operations in Ukraine. While at this stage, I am unable to provide more details yet (specific plans are developed still), I am excited to be given a chance to lend a hand in this humanitarian operation!