19/08/22 09:22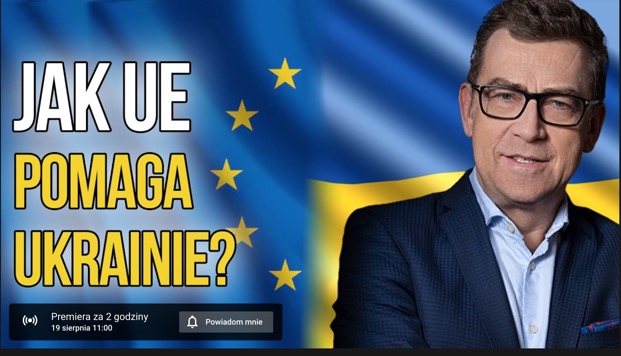 Maciej Orłoś Podcast, Warsaw, Poland, August 2022


Today, we celebrate World Humanitarian Day. To mark the occasion, Maciej Orłoś (a famous journalist in Poland) in cooperation with the European Commission are airing a programme on EU's work in Ukraine. In today's episode, I am talking about our work in Ukraine and the humanitarian work in general.

The conversation is in Polish, and as such many of you will not be able to understand it. In short, the messages I am trying to convey are simple:

- We are experiencing a humanitarian tragedy in Ukraine, with consequences on people in Ukraine, but also globally.

- Humanitarian interventions work and make huge difference to affected people, as long as we try reaching all victims regardless of who they are, what they believe in, or where they come from.

- The humanitarian operations in Ukraine are the best example of human solidarity, especially as millions of people join in selflessly to extent their support to people who need it!

- The operations would not be possible without thousands of people involved in logistics and administration of aid, so it can reach people where it is needed.

Last, but not least, the message I am trying to convey is that the overwhelmingly positive humanitarian support in Ukraine should be an inspiration for all of us to extend the same level of support elsewhere in the world, as indeed the tragedies we are experiencing in Ukraine are equally visible in many other parts of the world.

Should you wish to watch the interview, you are welcome to click on this link.