Civil Protection
10/05/19 23:56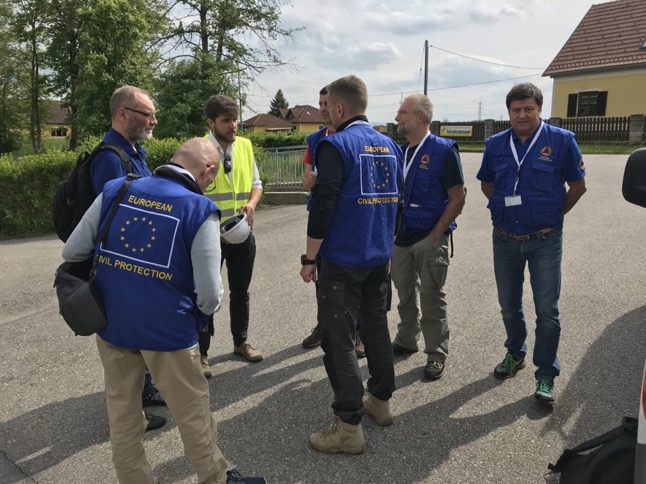 A week in Laubegg in southern Austria has passed very fast. I came here so that I could participate in a training that was provided by ECHO, but also by Slovene and Swedish Civil Protection authorities, as well as Austrian Ministry of Interior, and Austrian Red Cross.


Together with a number of colleagues from all parts of Europe, we challenged ourselves with working out how to arrange for and deliver rescue and humanitarian operations outside of the European Union. We covered issues relating to cultures, security, legal framework, or cooperation with local and international entities, such as governments, NGOs, or UN agencies. We learnt about good practices within various technical sectors related to civil protection: search & rescue, neutralising chemical contamination, delivering water & sanitation or health services. On my part, I tried to challenge my colleagues on complexities of various humanitarian contexts in the world, and ensure that we all understand that when we deliver civil protection services, we consider issues, which humanitarians broadly refer to as 'protection work', meaning ensuring that aid reaches all people who need it regardless of their beliefs, political affiliation, gender, ethnicity, level of physical fitness, etc. The discussions and exercises were inspiring, and our trainers were simply fantastic. When you also take into account that we all enjoyed our new friendships and acquaintances, then you will understand that I have a satisfaction of a week very well spent!

While still thinking about some of the issues we covered, I am now sitting at the Airport of Graz, waiting for my Vienna flight. Today, I am going to spend a day with my high school friend: Marta, who happens to live in Vienna these days. In the evening, I am boarding the flight to Bangkok, and start my final stretch before I leave Thailand altogether at the end of July.

I will write soon again. For now, you are welcome to enjoy some of
the pictures from my trip to Belgium and Austria
.