Another attempt to travel. Will it work this time around?
17/07/21 20:44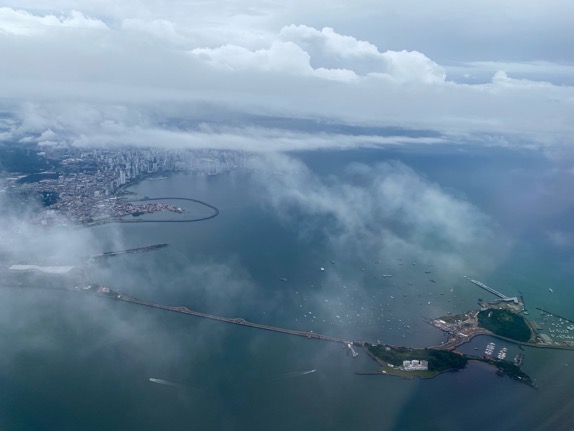 Approaching the Tocument International Airport, Panama City, June 2021


After the unsuccessful attempt of the mission to Saint Vincent and the Grenadines (SVG), I have been dealing with the consequences of the 'false negative' COVID test (mainly forced self-isolation), and trying to re-arrange the trip from the scratch.

Now, after writing dozens of emails back and forward, additional new COVID tests (all negative), I am set to try travelling again on Friday.

Not all of the obstacles are out of the way yet. Before boarding the plane, I will need to carry another COVID test on Wednesday. I am a bit worried of it, given that experience shows that the laboratories can mess-up, and indeed, if it happened once, it may happen again!

However, if all goes according to plans, I will be in Miami on Friday, stay there for an afternoon and the night, and then continue travelling to Kingstown, the capital of SVG on Saturday.

Then, I will be in the country for 2 weeks, before returning to Panama. I will write about the mission more, already from the country, if I get to reach my destination! Wish me luck!