Second COVID-19 infection or a false positive test?
02/07/21 06:56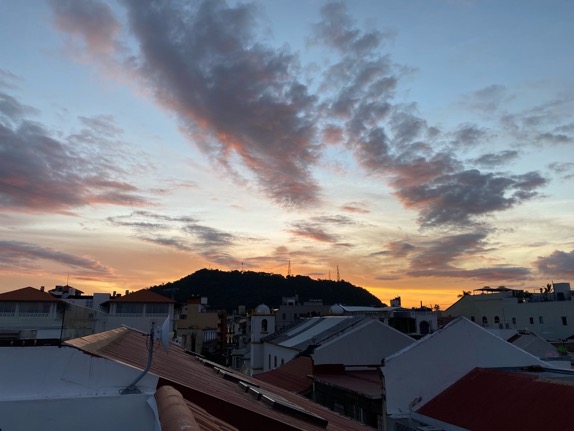 Sunset from the rooftop of my flat, Casco Viejo, Panama City, Panama, June 2021


Really bad news today, which made me upset and extremely frustrated!

As I was packing and getting ready for my trip to Kingstown in St. Vincent and the Grenadines, the results for the PCR test for COVID-19 returned to me, and disturbingly, with a mark: DETECTED, meaning that I am potentially carrying a COVID-19 virus.

The news is ever more disturbing, as I have already had COVID-19 last year (quite severe, as some of you may remember), and more so, I have received two doses of anti-coronavirus vaccine, with the second dose being administered a little over a month ago (thus technically, it should have created the antibodies). Then, I am also feeling really well, and I have no symptoms whatsoever… thus being even more unsuspecting… All in all, I had to cancel the trip and deal with the potential infection - meaning that I will be under quarantine again.

My doctor here in Panama, tells me that it is unusual to get reinfected, and wants to pass new tests tomorrow, including the PCR test, to make sure that the today's result is not 'false positive', which allegedly happens occasionally. Whatever the result, I am clearly stuck for at least some days, and very distressed and frustrated that I can't carry on with my work.

In case, I am genuinely reinfected, I am very grateful that I got my vaccines working on me and protecting me - clearly preventing me from suffering physically (as I mentioned, I am really feeling well).

So the lesson is: do get your jabs, if you have a chance! You are likely to be better off, in case of infection, and clearly, the more of us having it, the quicker we manage to reduce the numbers of the sick people, and return to some sort of normality.

Get your jabs, avoid crowds, and stay well!