Preparing for Christmas
17/12/20 09:19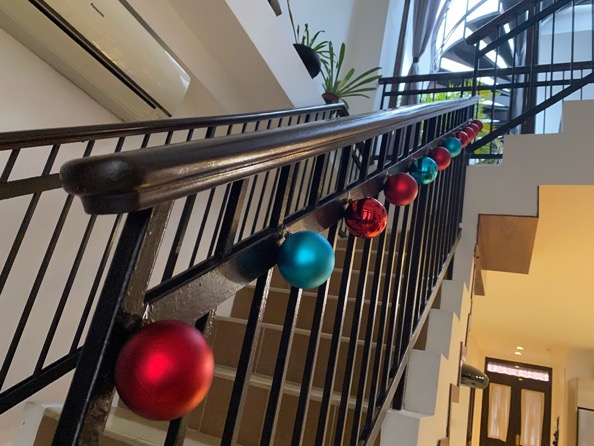 My flat in Casco Viejo, Panama, December 2020


It has been very busy here in Panama, after returning from Honduras. Finishing up with reports from the mission, trying to make sure that all details of the emergency projects are set and clear with dozens of people in Honduras, Panama and Brussels; advocating for channelling more funds to countries affected by the hurricanes in Central America…

While finishing on issues related to the recent emergency in Central America, I am also trying to get back to following up my 'usual' professional issues. Sadly, there are many concerns here too. Indigenous populations not being able to cope with consequences of COVID-19, major distress of refugees in Brazil, Chile and Argentina (triggered by the pandemic as well).

Here at home in Panama, things are complicated as well. Sadly, the cases of COVID are going up rapidly, to the levels not seen before. As the result, we are heading for another total lockdown. While all can understand the reasons to need to isolate, there is lots of concern over how the poorest are going to cope. As businesses are scheduled to close, jobs will be lost and people, already living on very little will be left with nothing to live on. The Panamanians and full residents may be able to find some support from the government, friends and family who are a little bit better off. It is the recent economic migrants asylum seekers and refugees whom I worry for. Things are set to be tough again, so an so that I am considering to revive my recent, personal project aiming to help some of the foreign families around me.

On a happier note, Mum in Poland, Tahir in Canada, and friends in Portugal are all doing well. While I am sad that I will not be able to see them in person this winter, I will try arranging some virtual encounters. It is not the same, but we will try enjoying!

And I am preparing my annual Christmas/New Year letter, so watch out, as the email will be coming soon!