Moving to my new flat?
16/08/19 06:48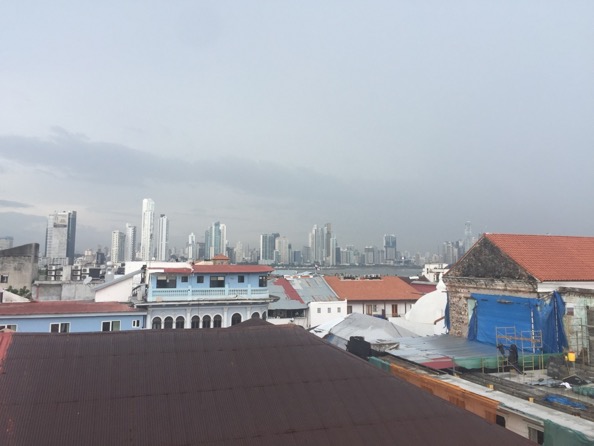 A view from a roof balcony of the flat that I would like to live it, Casco Viejo, Panama City

It is not a deal done yet, but I may have found a flat in Panama City, where I would like to live in. It is a small place, yet very cozy, in an old building in Casco Viejo, the old part of Panama City.

Despite being in an old building, the flat is renovated and has all the modern amenities one needs in contemporary life. What I love about it is its location. Casco Viejo is charming. The place has countless of narrow streets, and beautiful colonial style houses, shops, churches and monuments on smaller and larger squares. Panamanians seem to love their history, and unlike a lot of the cities that I know in Asia, they loving restore and look after their architectural heritage rather than bulldoze old building to make space for new skyscrapers (which are also built, but in a different part of the city).

What seems amazing about Casco Viejo are its inhabitants. I already met so many people there, who simply embraced me to their lives and invited me to participate in the life of the community like if they had known me for ever. I have already managed to listen to a concert of the classical music in one of the houses of the would be neighbour (marking 500 years of foundation of Panama City, which happens to take place now).


A concert in honour of foundation of Panama City, in one of the houses of Casco Viejo.


I have a good feeling about my new place, new city, new country and new work. And even if things are not settled yet, I look into the future with excitement and optimism!