Street dancing
03/05/21 13:50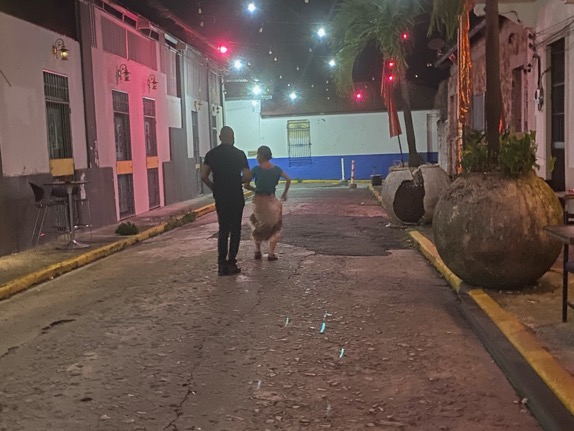 Casco Viejo, Panama, May 2021


A month of May marks a number of holidays (international ones, as well as some which are specific to particular countries). Just to name a few: 1st Constitution of Europe Day in Lithuania and in Poland (used to be the Commonwealth of Lithuania and Poland), International Labour Day, EU Accession Day for Poland (and 9 other countries of Europe), Europe Day (also known as the Schuman Day). Multitude of holidays and celebrations have resulted with additional days off, and/or longer weekends. In 2021, celebrations of May, at least here in Panama, appear to be quite special. After 15 months of COVID-19 misery (health and economic), there are some very modest signs that we may be passing the point, after which, things may start stabilising and getting back to normality.

Vaccination campaign gather speed in many countries of the world, and although there are still some very dramatic examples of COVID-19's might (Brazil, India, Nepal, Sweden, or Mongolia), there is also some encouraging news. In general, many countries appear to have started controlling the spread of the disease, and the vaccines that are being administered globally genuinely help curbing the epidemic, and protect people from getting very sick. This makes me slightly more optimistic and a bit happier about the future.

I recognise that may optimism may derive from a fact that I have just received my first dose of the anti-COVID shot, and soon should be getting the second one? Not sure, but as I said, after a long time of doom and gloom, somehow I feel a bit more enthusiastic about months to come.

On Saturday, for example, I went out to a street bar, just next to my flat and sat at the open-air table with some friends, sipping a glass of red wine. All of the sudden, they started playing some Colombian music, and people started clapping and some began dancing on the street. All was very spontaneous, genuine and happy. We all clapped, we all appeared to enjoy it… just the moment of happiness after months of personal (on whatever level) miseries.

Today, I read news that more and more countries start considering easing travel restrictions too. Okay, all appears slow and careful, but the EU, USA mentioned possibilities for opening up to non-essential travels, if some conditions are met. Same goes to a number of countries in the Caribbean and Latin America… No, we are not where I would like us to be, but I am glad to be reading that at least we start talking of going back to normal. I miss meeting people that I love and I care for, and I desperately look for signs allowing me hope that I will be able to see my family and friends sooner rather than later.

Talking of travels… I should be on the road soon, as I prepare for travelling to Honduras, Barbados, and the Saint Vincent and the Grenadines for work related missions (visiting humanitarian projects that we support in these countries). Also, later in the year, I should be travelling to Portugal (and perhaps to Poland) and Argentina (for work as well). I am still waiting for news when Canada may open its borders, as I am desperate to visit Tahir the soonest possible!