Enjoying the nature
19/06/22 16:28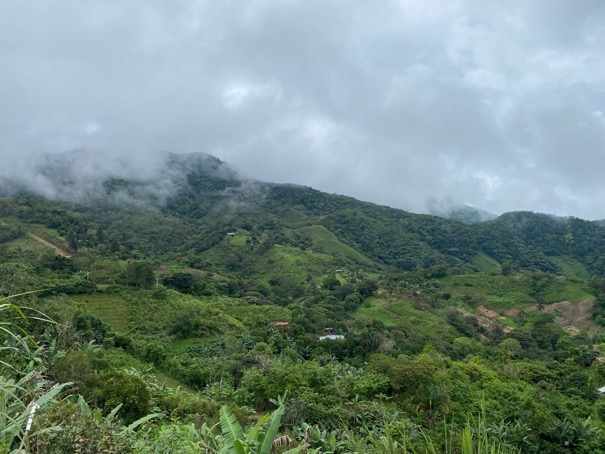 El Valle de Anton, Panama, June 2022


Last week, we were all busy with a three days long seminar, during which, we tried looking at the humanitarian trends and challenges in Latin America, and adjust our organisations strategy for next year. Albeit, the exercise was a useful experience, it was physically difficult, as it involved long sessions of sitting. My back clearly did not like it very much and protested vividly by demanding movement and exercise. So to ease the pains, on Saturday, I decided to head to the hills of El Valle de Anton, some 120 km towards the west from Panama City.

I had a wonderful day, enjoying clouds, rains and amazingly fresh and vivid green of the tropical forest. I walked a great deal, took some photos (look towards the end of the album), and got back to the city in the evening refreshed and happy!

The week ahead of me, will be busy with closing my recent mission to Brazil, and making sure that the projects that will follow as the floods are handled administratively and ready to kick off. I am also going to be planning my mission to Colombia (hopefully, it will go ahead as planned), and my short holiday afterwards. The plan is that I will visit the country's capital, Bogota, to meet with partners and authorities to find out the level of preparedness to respond to disasters such as floods or forest fires, so that we can also do our own homework and adjust our organisation's response tools accordingly. That should be a week full of interesting brainstorming with firefighters and civil protection personnel. As I still have plenty of holidays to take, if I make it there, I will try staying an extra week to enjoy the country's touristic attraction. As I love hot springs and spas, I would like to stay around Pereira, the place famous for treatment of muscular challenges (hot water springs). I think my spine and muscles will enjoy the experience a lot. Keep your fingers crossed, so all works out nicely!