Intramuros: wonders of Manila
16/12/18 22:40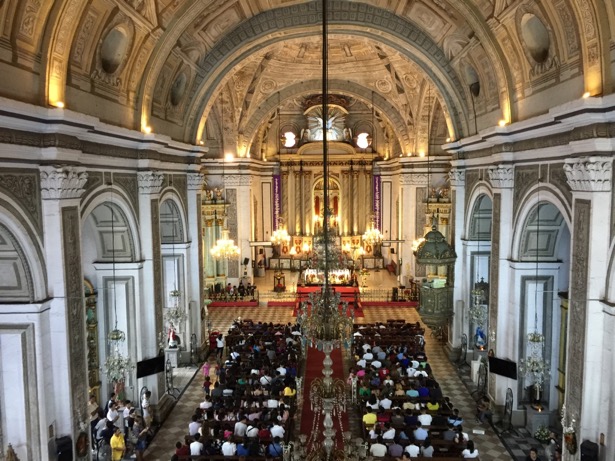 St. Augustin Church in Intramuros of Manila, the Philippines


I had a very good and inspiring Sunday. This time around, while in the Philippines, I was luck and had a free weekend. I decided not to miss the opportunity, and decided to do some sightseeing of Manila.

After talking to my Filipino friends, I decided to spend a day in Intramuros, an old part of Manila. It was the best choice I could have made, as the place is special. The narrow streets of Intramuros are home to wonderful buildings - small and big; houses, churches, shops and administrative buildings; run-down and renovated; all extremely interesting and beautiful. I love old cities, and experiencing old Manila was a treat. If you ever have a chance to visit this huge city, do not miss an opportunity! I hope you will enjoy it as much as I have done!


Here, you can find some pictures that I took during the walk in Intramuros
(also pictures from other parts of the country, which I visited during this trip).