Hurrah, the rainy season has arrived!
20/05/19 02:45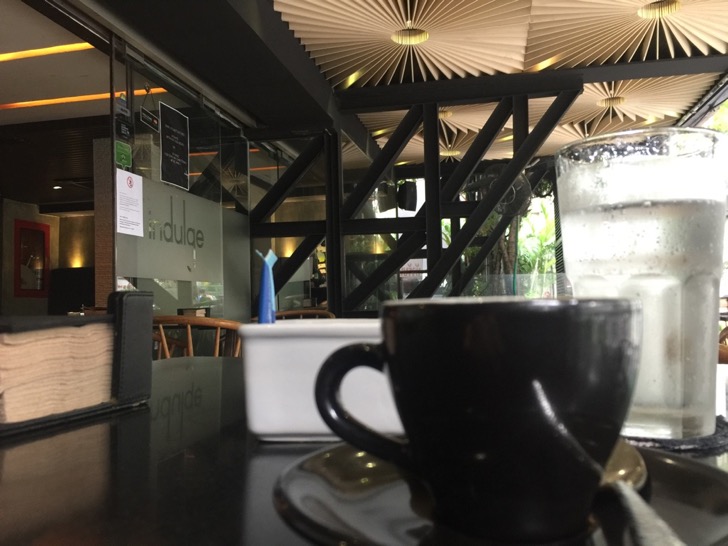 The heat of Bangkok has eased a little bit with last few days. Rains started, and the national media officially announced that Thailand is entering the rainy season! The rains have an amazing impact on temperatures. More often than not it is bearable to walk around, although it is still very hot. We are now more likely to experience 32, 33 degrees Celsius rather than 40. As I say, still hot, but bearable.

As the weather becomes more favourable, I try restart my 'walking Bangkok' excursions. I love walking, as I think, walking the cities allows you for the best ways to learn the city and interact with it. I am even keener to do some extra walking, as I am slowly wrapping my deployment in the country… More often than not, my walks to certain parts of the city will be 'the last ones'… So as I visit different parts of Bangkok, I will try remember all what I like about them, so that I keep and cherish the memories of the city and its people in the future. Those of you, who know me, are aware that I love drinking coffee and everything that 'drinking coffee culture' involves. There are some really nice and charming coffee places in Bangkok. Some are very artistic, some are very simple, but with friendly staff and customers, some have amazing views of the river… And then I like some of the coffee places, just because they are near to where I am, and for practical reasons I hang around them often, and grew to love them.

As I say
goodbye to Bangkok and Thailand
, I am trying to get my head around my next phase of my life. Things are not going well on that front. I have not yet planned and prepared anything for my departure, and somehow, I can't get motivated to get started. I keep on postponing things yet another day, hoping that the muse for packing and leaving will come… It has not come yet. I guess, there will be some panic at the end of my stay involved.

This year, in the summer, we will be celebrating 25th anniversary of the graduation from my college in Denmark (where I studied for my bachelors). My friends took an initiative to arrange a gathering of the alumni to mark the occasion. The gathering and a big party will take place at the end of July in Hannover of Germany. The date is perfect, as I will be having my holidays at that time. I hope that I will be able to plan my things in a way that I get there. It would be wonderful to meet my favourite people and catch up with them and see how their lives are going… We are certainly a group of diverse and 'colourful' people

.