Last weekend in Bangkok
05/07/19 20:14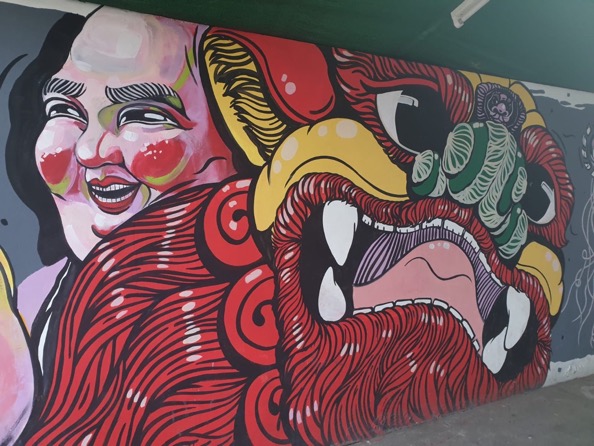 A mural at one of the many narrow streets of Bangkok's China Town
It is Saturday morning, and I am having my coffee. Looking outside of my bedroom window, and realising that it is one of the last time that I am enjoying that view. It is my last weekend in Bangkok… Next Saturday at this time, my bags will be done, and I will be ready to travel.


What happens in a week, happens in a week… I am planning to have some good time beforehand. It is raining a lot these days, so perhaps, I will need to be flexible, but the plan is to spend lots of my free time in Bangkok's China Town, and also eastern parts of the city, where the canals are. The modern Bangkok is impressive, but it is the older parts, less tidy, and more chaotic that I like much more. I would like to leave this city with the memory of what I like, and hence the choice of spending time in the old part.

The eruptions of volcanoes in Papua New Guinea put some last challenges on me professionally. As I write this post around 15,000 needed to flee their homes, out of the fear that their homes could be destroyed by hot lava and ashes coming from the fuming mountains. As it goes with volcanoes, it is difficult to predict, which way things will go… The situation can develop into something really tragic, but then the eruptions can stop too, and things may well go back to their 'normal'. Hope the latter is going to be the case.