The new normal
29/05/20 08:01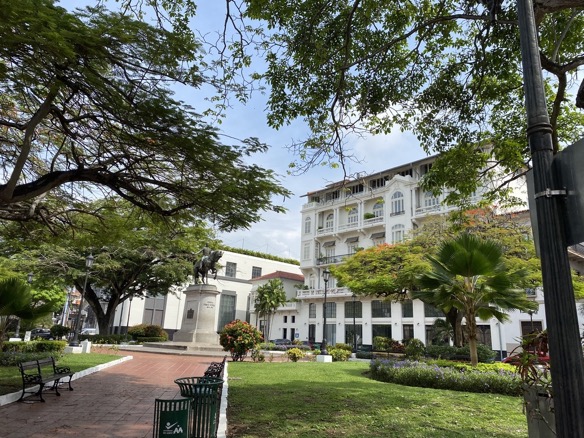 Plaza Herrera in Casco Viejo, Panama City, May 2020


May is coming to its end, and finally after 13 weeks of a strict confinement, Panama is moving to the next phase of reopening the country. As of 1st June, people will be allowed to freely move around within their own municipalities and use some of the country's services. There will still be a great deal of restrictions, as the country is working out its path to 'the new normality', but certainly, we are all looking forward to regaining some of our liberties.

We will still continue working from home. The administration offices of various institutions will only be allowed to resume their normal operations in next phase of the reopening of the economy. However, in anticipation to this, we are already preparing our new protocols and rules relating to how our premises will function, when we finally get there.

As a big part of my work involves travels and visits to project locations, for my a major challenge is to establish how I would be able to do that, in a safe, but also effective manner. There is certainly no use for me to travel, even if I find flights, if I am required to undergo two weeks of quarantine in each of the locations that I visit. It is therefore that we reach out to authorities of the countries where we are likely to travel and negotiate with them procedures and protocols for the potential trips.

There is some hope that some countries will scrap the entry restrictions, at least temporarily, anyway. It will take time, but we will get there sooner or later. Here, I am also extremely eager to see some progress so that I can plan some visits that are well overdue. I really would like to visit Mum in Poland and Tahir in Canada. Besides, I really should find a way to get to Portugal too.

As things move forward, I will be reporting to you on the plans. Who knows, perhaps, we will be able to meet in person somewhere, sooner rather than later.