Reflections on the training in Colombia
05/03/23 09:24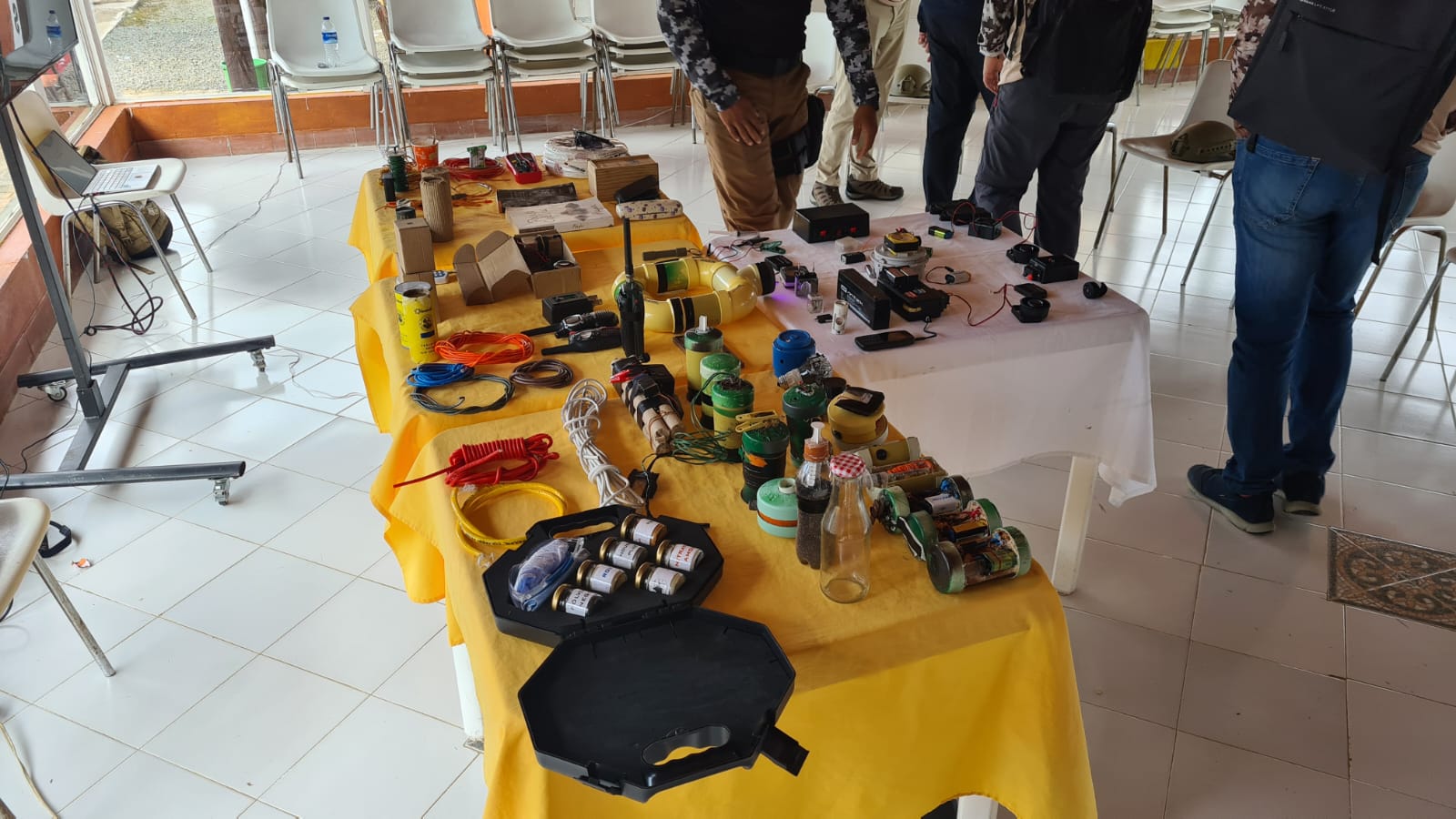 El Socorro (near Medellin), Colombia, March 2023


The week's long HEAT training (Hostile Environment Awareness Training) has finished and I am now back home to Panama.

Overall, I enjoyed the experience a lot, and learnt a great deal too. First of all, we had participants from EU diplomatic mission from many various countries across Latin America. Literally everyone was very professional, but also what I like referring as 'human'. Extremely empathetic and kind people. Just having an opportunity to get to know the group was worth all the effort!

Then, we did learn a lot. We had sessions on general security threats, first aid to victims of accidents (including accidents of being shot at); operating radios and communication equipment in places where there is no telephone coverage; drawing and using maps; learning about mines, and how to get out to safety if you happen to end up in a mine infested areas; learning how to survive if you are caught in a cross-fire; training on arms and how to disable/discharge various types of weapon (pistols, revolvers, riffles, etc.); and finally how to survive if you are ambushed and are victim of the kidnapping.

While all of the sessions were very interesting, I loved the first aid part a lot. I especially got to appreciate ways of helping people who suffered injuries from shots, and accidents. It was amazing to learn how to stop bleeding (with actual artificial blood involved); secure a patient who have lots an eye or a limp, and or how to help a victim in a situation where you yourself are in danger (for example when you are ambushed).

I however have some mixed feelings from the kidnapping part. The session was arranged by our instructors (who were all amazing, by the way). It was however physically and above all emotionally challenging part. The kidnapping exercise woke some of my demons from the past, which I would prefer not remember. I will not lie, I was and still am shaken, and trying to deal with it and forget about the whole thing.

Even if things were a bit difficult, as I wrote, I appreciated the experience very much.

In case, you would like to see some images from my week in Colombia, here comes my photo report (of our training and our free time (by the way Medellin rocks)).

In other news, I am now getting ready to welcome Tahir to Panama City. He should be arriving here from Toronto on 17th March, and needless to say that I am very excited! I hope that there will be no emergencies that I need to attend before that, although there are indications that floods in Paraguay may bring some unexpected developments on the humanitarian front.