The droughts & the war
06/03/22 07:15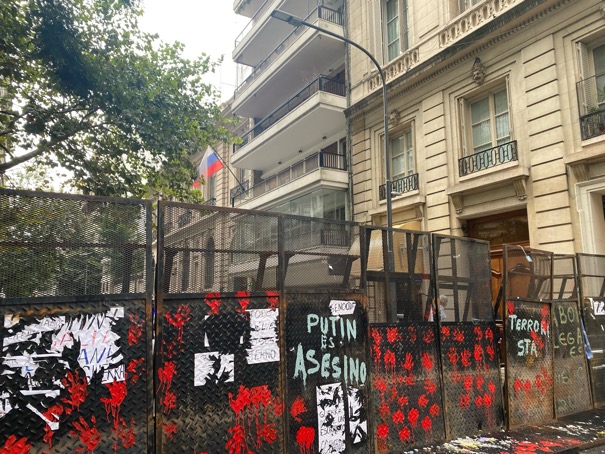 Embassy of the Russian Federation, Buenos Aires, Argentina, March 2022


I have been for a few days in Buenos Aires now, gathering information on the severity of the humanitairan situation in the northern part of the country, following the devastating fires that have been going on for some weeks. I have been doing it by talking to the authorities and NGOs based in the capital. Now, it is time to move on and visit the actual places which are affected. Today, I am flying into the Province of Corrientes (via Resitencia in Chaco Province), and then will travel to the Province of Misiones. The visit on the ground should give me a more complete picture of the needs.

I am also preparing for the second part of the mission to Paraguay, which is also believed to be severely affected. If all goes to the plan, I shall be travelling there this coming Friday, to meet with the authorities and partners in the capital of Asuncion, but also in the areas affected by the drought and fires.

While concentrating on my South America tasks, it is impossible not to follow the news in Ukraine and the neighbouring countries. As there is abundance of news and analyses of the situation in the media, I will refrain from commenting, I will just add that on a personal level, together with some friends, we are involved in evacuating and arranging accommodation for some of the families, escaping the fighting. It is all extremely charged emotionally, as you can imagine.

I will be updating you with news, as my trip progresses. Until then stay well and safe!